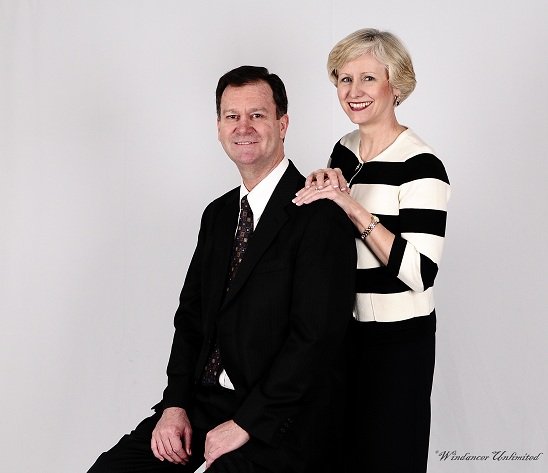 Bruce Hamilton came to Fairbanks as a boy when his dad, Hugh Hamilton, of Augusta, Georgia was called here to be the pastor. That was in February, 1968.
(The church was founded in 1954 and named after the neighborhood in which it is located.)
Pastor Hugh or, "Preacher" as he was known in those days, led the work for the next 30 years.
Upon his retirement, the church voted Bruce in as the senior pastor on the first Sunday of March, 1998.
Pastor Bruce graduated from Tennessee Temple University in 1981. Six months later, he married Lena. She graduated in 1982, also from TTU, and they moved to Alaska where Bruce accepted the positions of teacher in the church-school and Youth director.
Several years later, Bruce and Lena entered full-time itinerant ministry and began traveling throughout Alaska, the contiguous states, Canada and Russia, preaching evangelistic meetings, youth camps, and sportsman's banquets. Their ministry of teaching and preaching the Word of God became more stationary once the church installed Bruce as senior pastor.
"My prayer is that those who enter our church services who have never heard and believed the gospel will do so. For those who enter and have already heard and believed, I pray they will continue listening to the written revelation, the Holy Bible, in its context and apply it properly in their daily lives. HABC has quite a few ministries for a church our size but the 3 most important are preaching, teaching and prayer."Pastor Bruce Hamilton